Company Information
IHC Merwede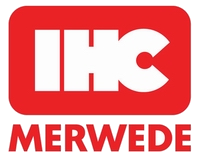 IHC Merwede is focussed on the continuous development of design and construction activities for the specialist maritime sector. It is the global market leader for efficient dredging and mining vessels and equipment – with vast experience accumulated over decades – and a reliable supplier of innovative ships and supplies for offshore construction.
IHC Merwede has in-house expertise for engineering and manufacturing integrated standard and custom-built vessels, advanced equipment and also providing life-cycle support. This integrated systematic approach has helped to develop optimum product performance and long-term business partnerships.
The company's broad customer base includes dredging operators, oil and gas corporations, offshore contractors and government authorities.
IHC Merwede has over 3,000 employees based at various locations in The Netherlands, Brazil, China, Croatia, France, India, Malaysia, the Middle East, Nigeria, Singapore, Slovakia, South Africa, the United Kingdom and the United States.
Technological innovation will remain the company's underlying strength through its continuous investment in research and development. Moreover, it helps to safeguard a sustainable environment.
TE Connectivity

TE Connectivity is a global company with a $13 billion revenue. We design and manufacture more than 500.000 products for connections (connectors) and provide power and data in products used daily in every household. Moreover, our products are used in almost every industry, from consumer electronics to energy, healthcare and automotive to the aerospace industry.
TE Connectivity has almost 90,000 employees worldwide. In the Netherlands we are located in Den Bosch (with approximately 385 employees). Founded in 1955 as AMP (later changed to Tyco Electronics), we have gone through several changes. Today we are known as an international market leader with a strong entrepreneurial spirit, driven by innovation and collaboration.

For more information on TE Connectivity or on vacancies please check www.te.com or contact the Human Resources Department by phone at 073-6246246
Eaton Industries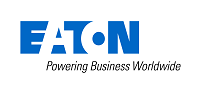 Eaton''s electrical business is a global leader with expertise in power distribution and circuit protection; backup power protection; control and automation; lighting and security; structural solutions and wiring devices; solutions for harsh and hazardous environments; and engineering services. Eaton is positioned through its global solutions to answer today''s most critical electrical power management challenges.

Eaton is a diversified power management company providing energy-efficient solutions that help our customers effectively manage electrical, hydraulic and mechanical power. With 2013 sales of $22.0 billion, Eaton is a global technology leader in electrical products, systems and services for power quality, distribution and control, power transmission, lighting and wiring products; hydraulics components, systems and services for industrial and mobile equipment; aerospace fuel, hydraulics and pneumatic systems for commercial and military use; and truck and automotive drivetrain and powertrain systems for performance, fuel economy and safety. Eaton acquired Cooper Industries plc in 2012. Eaton has approximately 102,000 employees and sells products to customers in more than 175 countries. For more information, visit www.eaton.eu.